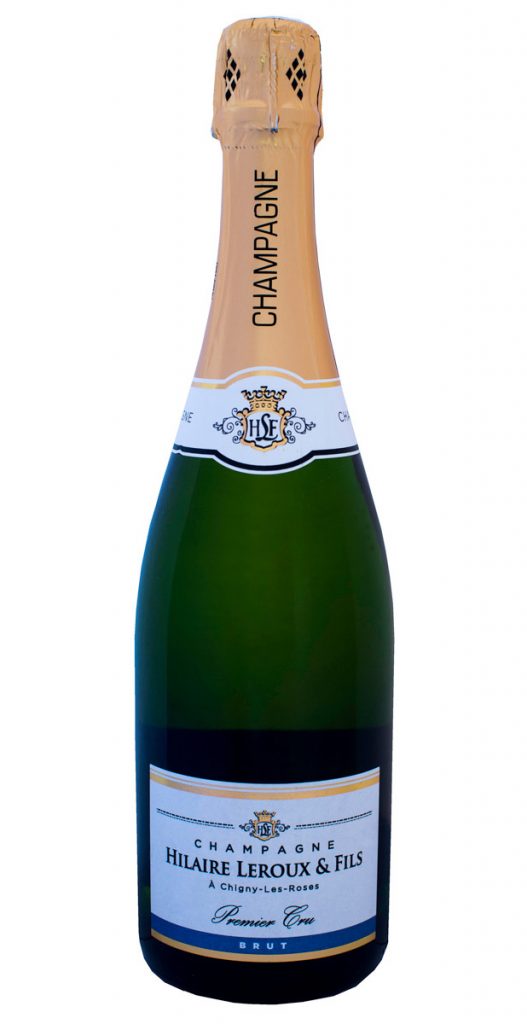 €16,80
Carte Bleue
I ER CRU
A champagne that is perfect for an aperitif such as serrano ham slices on a melon pieces or cherry tomato and cheeze skewers. It's insanely delicious.
Blending
Vintage wine : 60 %
Reserve wine : 40 %
4 years of ageing on lees
No malolactical fermentation triggered for a better ageing potential
Dosage : 8g for our Brut and 30g for our Demi Sec
Grape varieties
Pinot meunier : 50 %
Pinot noir : 30 %
Chardonnay : 20 %
Tasting notes
Appearance : Slightly golden, moderately sized bubbles, carry a persistent stream.
Smell : Expressive fruit notes and also freshly baked bread aromas.
Taste : Nice incisive and lifted attack continuing on a fairly round whole where we find white fruits (peach and apricot) in marmalade with a lifted and chiseled finish.